Ashish Sharma
I
Create
STUFFS !!
Hello, welcome on my blog! I am an entrepreneur, Technology Evangelist, Multimedia Creator & Marketing Strategist. I currently work at Foxena, where I spend most of my time crafting & working on awesome projects. I have worked ranging from cross-device applications to artificial intelligence projects. 
FOUNDER & DIRECTOR AT
FOXENA®™ Technologies, GENEXIS Studio® & NAXSHTRA Networks®
PVT. LTD.s
Search for


ashēnoctis


on Social Media
B.Tech : Information Technology
2009-2013
Attended various workshops including 
Robotix(Embedded Systems)
, C# & Java. Lead Designer / Developer of college for magazine, fest & omany more.
Exams 2008-09
2008-09
This period I had used for preparation for competitive exams and sharping scientific knowledge, analytics & logical reasoning.
Senior Secondary
Emmanuel Convent School, Kota
2005-2007
Worked for 
school website
 & magazines. Had been Lead designer for multiple events. Volunteered numerous events and activities.
Secondary
Atomic Energy Central School, Rbt
2000-2005
Won in multiple activities at different levels. Had joined 7 Raj Air Squardon NCC, Air Wing. Honored by 
CP Jhamb
, RAPS Site Director.
Primary
Gurudwara School, Rawatbhata
1994-2000
Winner of All India Camlin Color Content 1995 & 1996. Won in numerous co-curricular activities & academics at city & state Levels.
Founder & Director
Genexis Studio & Naxshtra Networks
May 2013 - Present
Helping a wide range of businesses strengthen their Branding, Marketing & Technology Strategies and realize a greater awareness and demand for their offerings.
Director & CEO
FOXENA Pvt. Ltd. (Previously SP.)
Dec 2007 - Present
Currently working & managing in-company Tech Products, Service & IP Development, for both B2B & B2C markets.
Software Evangelist + Dev
Yoova Technologies Pvt. Ltd.
Jan 2011 - Oct 2013
The responsibility included planning & developing business logics, Rest APIs, UI/UX designs in continuous integration. As core member, I worked in initializing dev-phase of web + mobile Apps by relational DB schema, developing core modules & framework while leading a team of 5.
Freelancer (Dev+ Design)
Foxena Corporation, Bangalore
Oct 2005 - Dec 2010
Worked with clients to develop Windows Form Applications, PHP & J2EE projects, corporate identity & rebranding, social media based projects, APIs & Gateway implementations, Web apps & more.
Associate (Part-Time)
Comet Institute, Rawatbhata
July 1999 - Jan 2003
Assisted students in  Microsoft Office, Command Prompt & C-Language for PGDCA certification exams.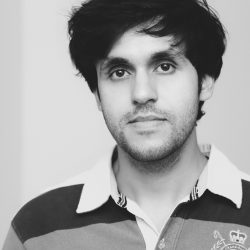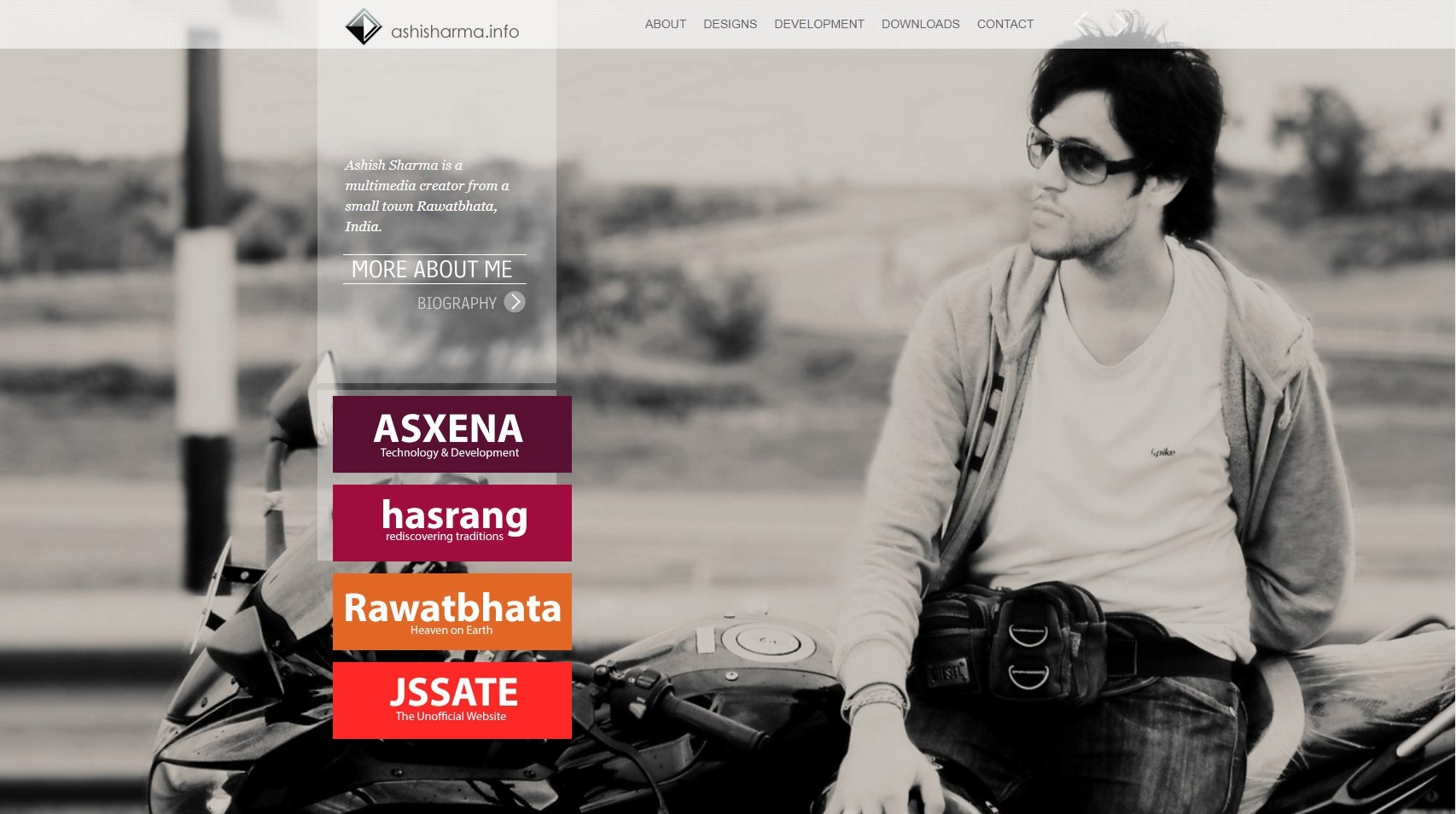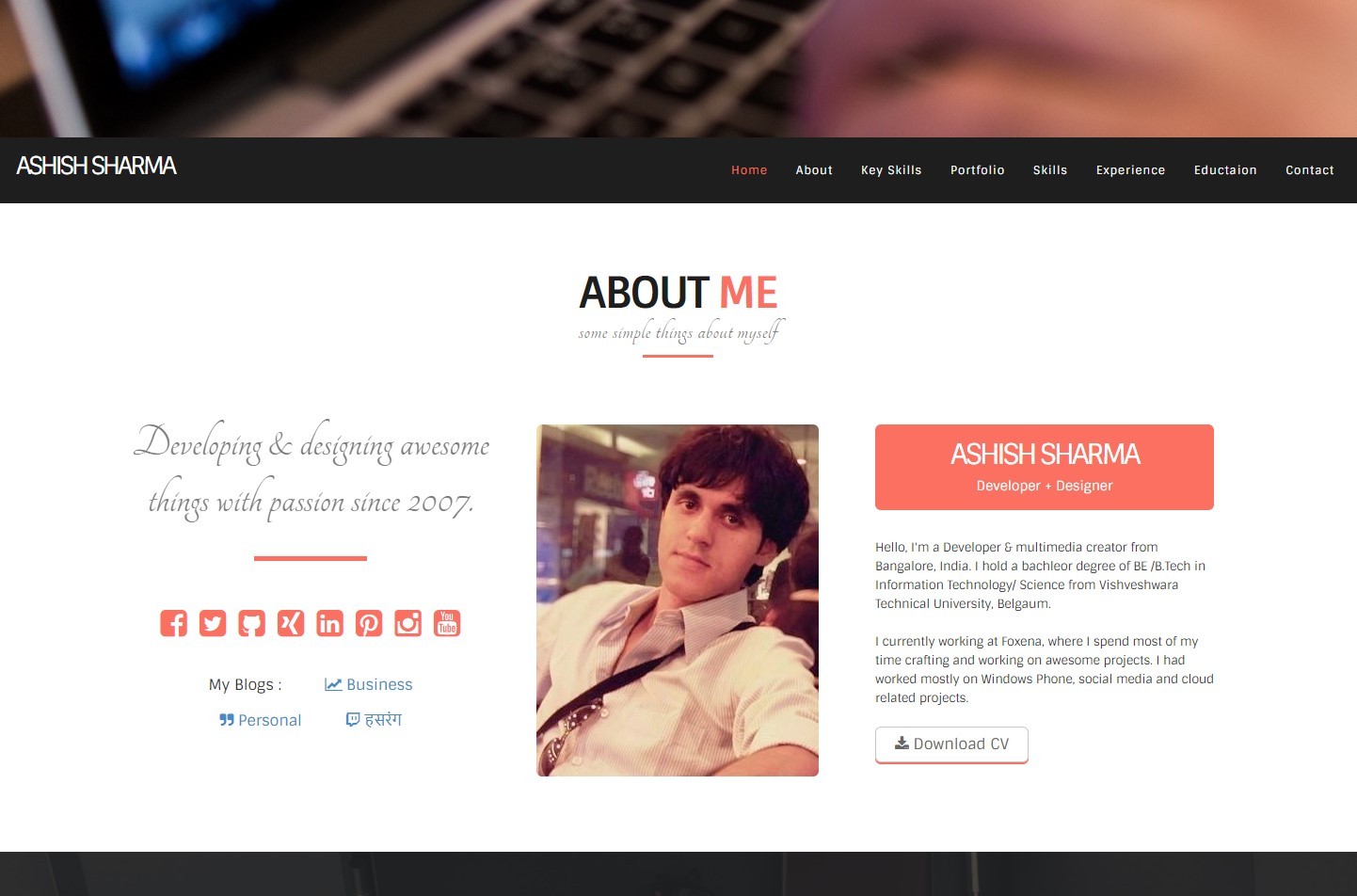 DISCLAIMER: This is a personal blog Any news or opinions represented in this blog are personal and belong solely to be blog owner and do not represent those of people, institutions or organizations that owner may or may not be associated with in professional or personal capacity unless explicitly stated. Any news or opinions are NOT intended to malign any religion, ethnic group, club, organization, company or individual.